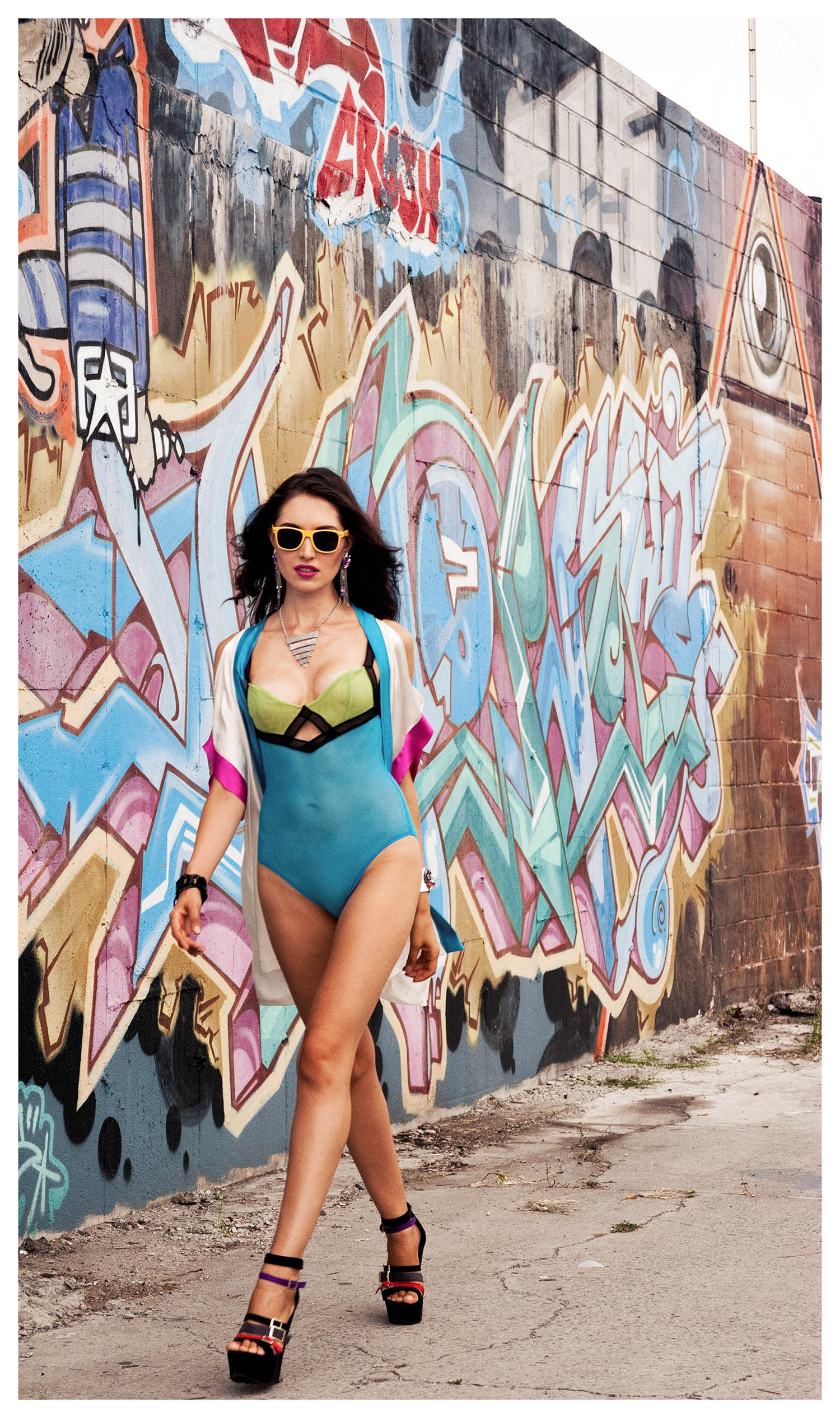 "The City" takes its inspiration from the streets of two great cities, New York and Tokyo.
Designer Laura Mehlinger says, "In Tokyo more than New York, each girl was devoted from head to toe to a single fashion identity, though these identity groups were discrete and varied. So a funny visual thing would happen. In one visual field, I might see a neo punk girl, a Harajuku girl, and a new romantic girl brushing past each other. Together, they created a sort of style pointillism in which each person's style expression contributed one pixel to a greater picture of a complex vibrant city. For Lola Haze's 'The City' collection I wanted to capture a variety of bold styles and unify them with hallmarks of Lola Haze's design."
Throughout the collection are body revealing cut-outs, color-blocking, and pattern mixing. The Philanthropy Group, opulent with mixed patterns of black lace, ivory silk and gold chains, represents a modern take on classic eveningwear. The Swagger Chemise and Teddy demand attention with their body-con silhouettes and architectural cutouts between the starkly contrasting black, white, and gold fabrics. The Bomb Group includes a robe, chemise, teddy, bralette and thong. Its electric fuchsia, turquoise, ivory and lime bodies punctuated with silver or black geometric elastic were inspired by the layered colors and bold individualism of New York's graffiti walls. The City Nights Chemise and Romper, made of color-blocked silk chiffon, are flirty, playful, and light as the air of a city summer night.