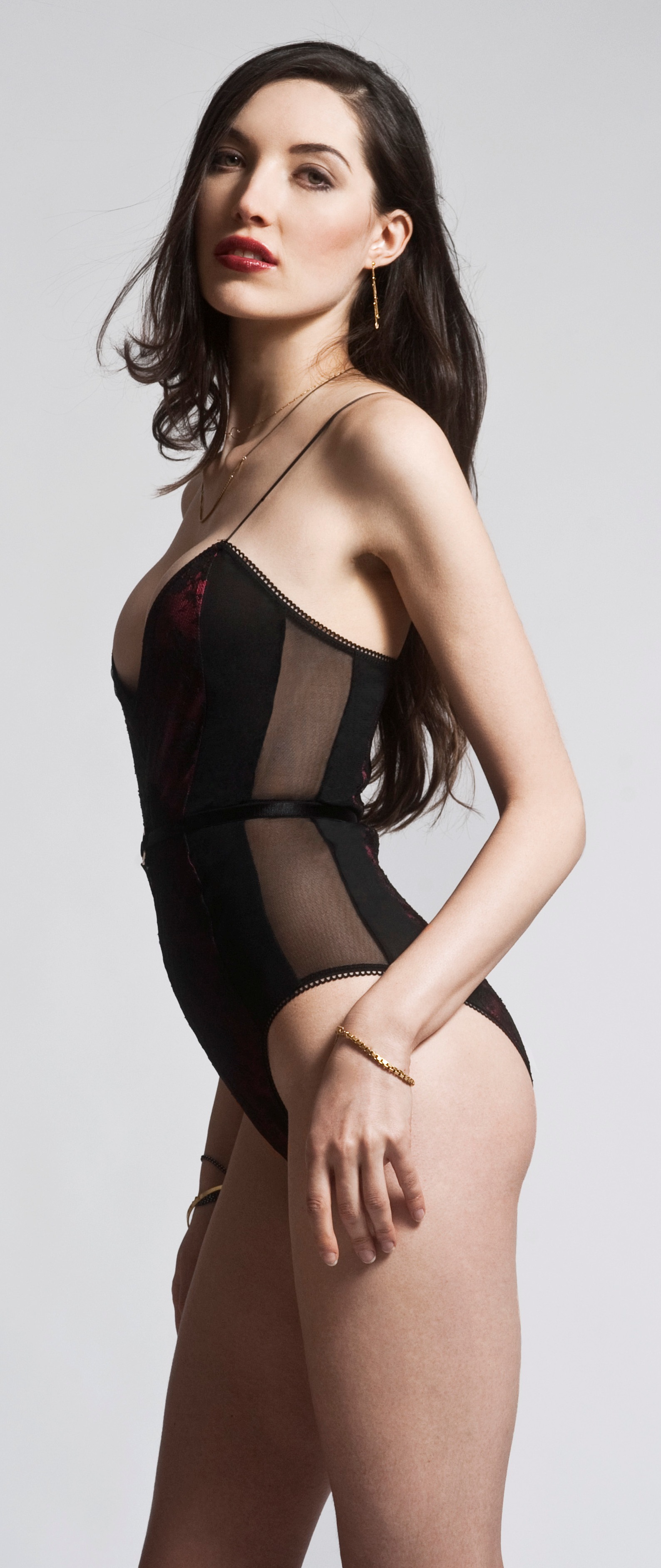 Rich, nostalgic, warmly melancholic: Immerse yourself in "Old New York Anew" beside Lola Haze as she wanders iconic corners of New York City.
Designer Laura Mehlinger says, "When dreaming up 'Old New York Anew," I imagined a mysterious woman of New York's Gilded Age. I didn't know her name or presume on her inner life, but her visage appeared to me like a richly sepia-toned photograph. She would drift though elaborate ball room parties or along the bustle of Fifth avenue, but despite the ornateness of movement around her, she was perfectly composed.
"I wanted to play with introducing that woman, or at least my nostalgic vision of her, to modern New York. How would my projection of a grainy specter brush through modern Grand Central Station, with its own Gilded Age flourishes and fundaments? What colors, fabrics and details could I mix to embody this interaction of modernity and faded glamour?
"So much of contemporary life feels like a ceaseless push to predict future tastes and trends and to enact them now, to chase the future. To me, this feels like a time to seek beauty, stillness, and freshness by letting nostalgia find me."
"Old New York Anew" features rich silk charmeuse and chiffon in Black, Wine, Mauve and Ivory, as well as allover lace set on silk or pieced with it. In the Grand Central Chemise and Grand Central Romper, ornate delicate lace trim is hand-sewn onto the lace, leaving glimpses of transparency. The Vanderbilt Chemise connects ethereal chiffon and lace panels together with crisp modern lines, and the Vanderbilt Teddy introduces to the group mesh paneling at the sides for a textural contrast with the lace and charmeuse paneling. Lola Haze reinvents the robe as a bold study in contrasts: black silk is bound by red charmeuse and chiffon, and falls away at the shoulder to reveal a seductive cutout silhouette. Two mesh pieces, the Five Points Slip and Five Points Teddy evolve Lola Haze's signature blocking of varied fabric textures and weights, this season introducing layers of lace over mauve chiffon, and connecting the sweet pieces in strong, sexy angles and proportions.