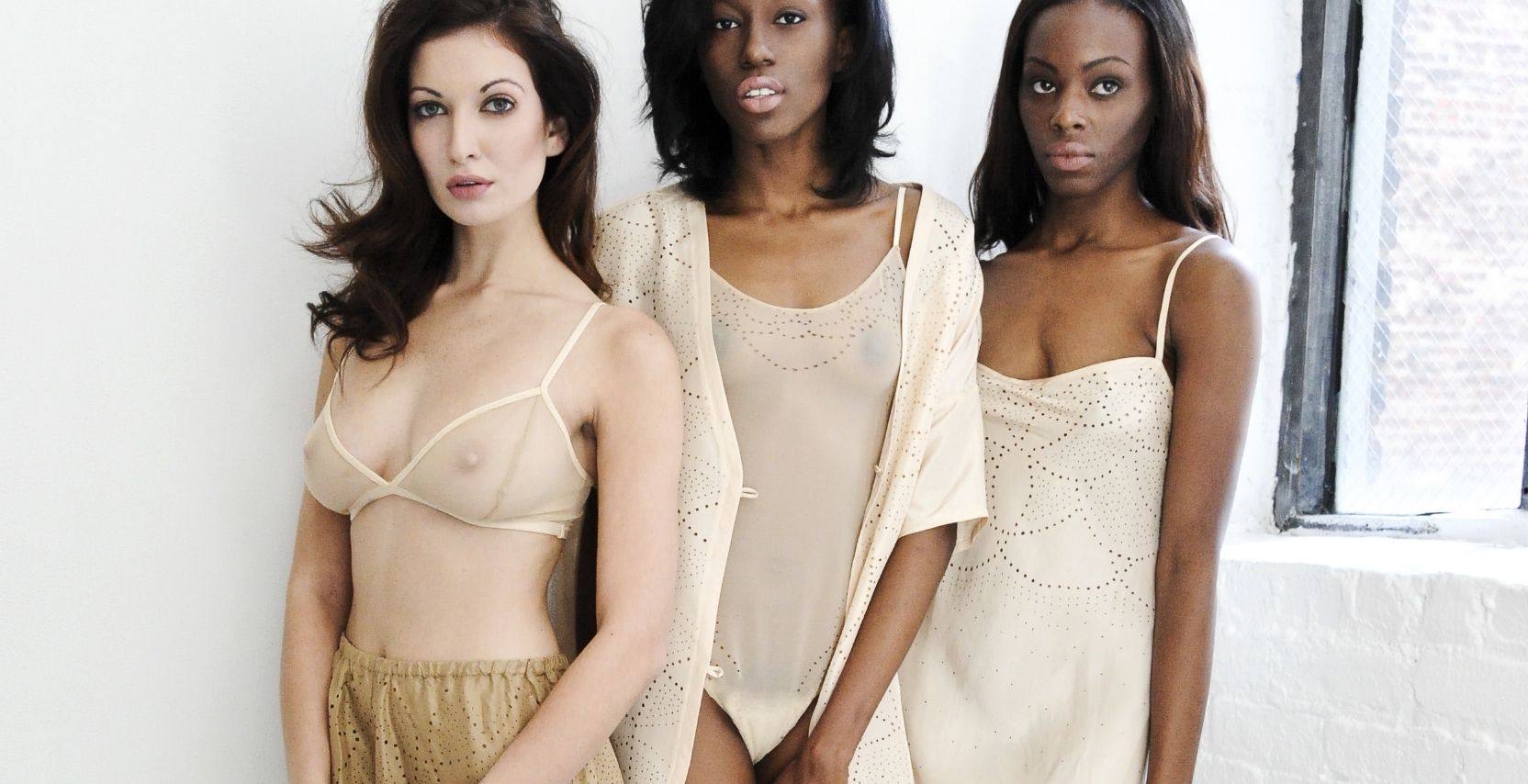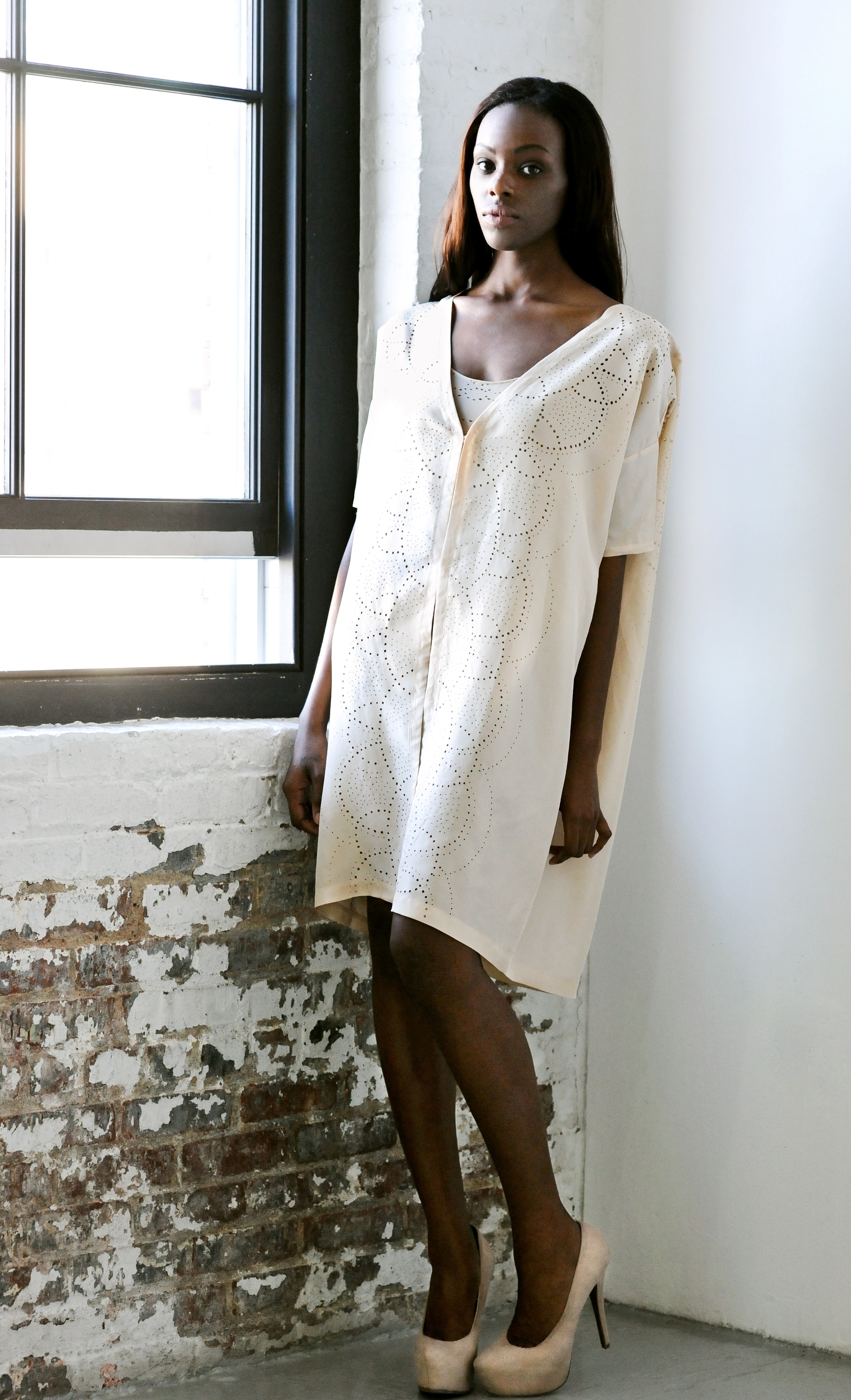 "Burn," a group of intricately hand burned silk pieces, was inspired by designer Laura Mehlinger's recent trip to Turkey. While shopping at bazaars for the celebrated Turkish lamps, she was intrigued by the different ways that lamp makers used holes and openings to shape the patterns of light emission. Sometimes intricate holes were hammered out of sheet metal; sometimes glass bubbles blown between metallic grates would bend and soften light.
Mehlinger says, "Turkish lamps aren't just a practical tool for providing light; they sculpt the light and shape how we see things around us. They're also beautiful decorative objects themselves. It was a lovely metaphor as well as an aesthetic inspiration for this lingerie collection. I loved the idea of lingerie where each piece is nuanced and unique, and shapes and expresses a woman's illumination from within."
Lola Haze's "Burn" collection celebrates the luminous hand-crafted qualities of the Turkish lamps Mehlinger saw and carried home. The collection's highlights are a sand and brass colored silk chemise, robe and harem pants through which Mehlinger hand burned intricate patterns of holes using variously sized incense sticks. Silhouettes are soft, so that the visual interest can focus on the patternwork, which is organized by concentric domed geometry and clusters of holes. Singed silk yarns at the edges of burned holes preserve the story of how the pattern was created and celebrate the artisanal nuance of the garments.